In 1991, the Colorado General Assembly approved a significant policy for educational reform: The Educator Licensing Act. This act involved changes in the professional standards for Colorado educational personnel. The law called for the implementation of a testing program as part of the licensing process. In 2016, the Colorado State Board of Education approved the Praxis assessments for all content areas. The Praxis exam must be taken and passed to student teach. 
Exam: Art education students are required to take the Art Content and Analysis (5135) exam and pass with a score of 158.  Click this link to get an overview of the Praxis Subject Assessments. On this page, you will find answers to the following questions:
Who Takes the Tests and Why?
How Are the Praxis Subject Assessments Tests Given?
How Can I Prepare for the Tests?
Should I Guess?
Understanding your Praxis score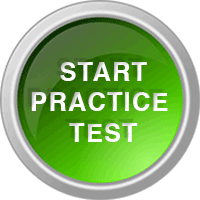 Click the button above for practice exam information provided by Praxis. 
Test Centers and Testing dates: Test Centers and testing dates can change. Follow this link to find the most up-to-date information about testing dates and test centers. In general, testing windows in the fall/winter are available during October and December. In the spring/summer, testing windows are open in March and June. Centers can change; check the link above for the latest information.
Test Centers in Colorado
City
Test Center Address
Directions
BOULDER

U OF COLORADO/BOULDER




APCN-7559


1540 30th Street – Career Services-Testin
BOULDER, CO 80309
United States
Map and Directions
COLORADO SPRINGS

Colorado Springs – N. Academy Boulevard




APCN-5116


2790 N. ACADEMY BLVD.
COLORADO SPRINGS, CO 80917
United States
Map and Directions
DENVER

ETS – COMM. COLLEGE OF DENVER




APCN-7735


Comm. College of DENVER
DENVER, CO 80217
United States
Map and Directions
FORT COLLINS

ETS – COLORADO STATE UNIV.




APCN-7557


1251 Mason St.
FORT COLLINS, CO 80523
United States
Map and Directions
GRAND JUNCTION

Colorado Mesa Univ – Testing and Prometric Center




APCN-5307


1100 North Avenue
GRAND JUNCTION, CO 81501
United States
Map and Directions
GREENWOOD VILLAGE

Denver – Greenwood Village




APCN-5812


5660 GREENWOOD PLAZA BLVD.
GREENWOOD VILLAGE, CO 80111
United States
Map and Directions
GREENWOOD VILLAGE

Denver – Greenwood Village




APCN-0055


5660 Greenwood Plaza Blvd
GREENWOOD VILLAGE, CO 80111
United States
Map and Directions
GREENWOOD VILLAGE

Denver – Greenwood Village




APCN-0054


5660 GREENWOOD PLAZA BLVD.
GREENWOOD VILLAGE, CO 80111
United States
Map and Directions
LONGMONT

Boulder – Longmont




APCN-1201


700 Ken Pratt Blvd
LONGMONT, CO 80501
United States
Map and Directions